Troy Sheide, Psy.D.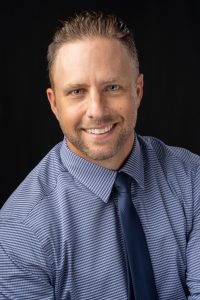 Dr. Troy Sheide has spent considerable time in his personal life and career inspiring and helping others become the best version of themselves.  While life inevitably brings hardships, Dr. Sheide's therapeutic approach is compassionate, inspirational, and present.  Based upon client feedback, children and adults have found it comforting working with Dr. Sheide's nonjudgmental and relaxed approach to counseling. 
With a diverse training background, Dr. Sheide has skills and experience in various therapeutic modalities. He received his bachelor's degree in psychology from Brigham Young University and master's and doctoral degrees in clinical psychology from the American School of Professional Psychology, Argosy University, Washington, D.C.
While his passion is working with couples, he has fine-tuned his assessment, group therapy, and diagnostic abilities working in various populations over the past six years.  Most recently, he piloted the Secure Residential Treatment Program in the Wisconsin Department of Corrections helping inmates with significant mental health and behavioral problems find stability while strengthening coping skills.  The toughness he developed working in a prison setting has strengthened his clinical acuity and ability to work alongside various clients enduring complex psychological problems.  Given Dr. Sheide's keen assessment skills, he'll provide various psychological evaluations at Psychology Associates of the Fox Cities. 
When not at work, Dr. Troy can be found on a variety of lakes fishing for largemouth bass. He enjoys golf, despite spending most of his time (looking for balls) off the fairway, sometimes even in the out of bounds areas.  Finally, while he loves the outdoors, nothing can replace time spent with his family.