Lisa Randerson, MSE, LPC, SAC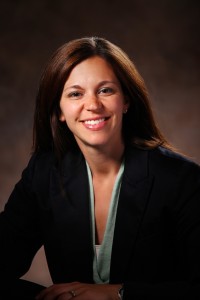 Lisa J. Randerson, MSE, LPC, SAC, is a compassionate counselor with a strength-based therapeutic approach to bringing about insight and growth. Clients seem to love Lisa's supportive, but challenging solution-focused care.
Lisa has experience working with trauma issues, women's health, adolescent behavioral issues as well as mood, anxiety, and substance abuse disorders. Lisa has over 12 years of experience counseling others, and she is passionate about both challenging and supporting her clients in their life's journey.
Lisa received her Bachelor's Degree in Psychology from the University of Wisconsin, Oshkosh, and her Masters in Clinical Counseling Psychology with an adolescent specialization from the Chicago School of Professional Psychology. She completed an internship at the Christine Anne Center for Domestic Abuse (Oshkosh) and Rush Behavioral Health (Chicago). Lisa is been a member of the American Counseling Association.