Nikolaus Werner, PsyD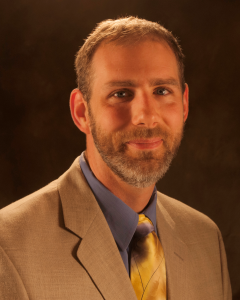 Clients tell us that Dr. Werner is personable, has a wonderful sense of humor and is easy to relate to. Also, his colleagues can attest to his high quality, professional approach to care that inspires clients to reach beyond today in hopes of a being where they want rather than "having to be." What more could you hope for?
Not surprising, Dr. Werner's credentials and training are quite impressive. He received his Bachelor's degree in psychology from the University of Wisconsin-Oshkosh, a master's and doctoral degree in clinical psychology from the Pacific University School of Professional Psychology (Oregon). Dr. Werner is a graduate of the Gestalt Therapy Training Center (Portland) where he honed his Gestalt therapy skills. Gestalt is a holistic therapy that focuses on symptom reduction through an increased awareness of one's self to optimize personal growth.
Dr. Werner is a practitioner of trauma therapy and treats individuals with Post-Traumatic Stress Disorder or PTSD. He specializes in dual-diagnosis treatment and integrates addictions therapy with treatment for psychological disorders. He is sensitive to individuals of all backgrounds and faiths and believes that faith can be an integral component of therapy if the patient so desires.
In addition to treating depression and anxiety disorders, adjusting to life's changes and emergent stressors and areas of personal growth, Dr. Werner also provides comprehensive psychological evaluations.
On a personal note, Dr. Nik and his family live in the Fox Valley. He enjoys rock climbing, biking, meditation, yoga, windsurfing and disc golf. When he is able, he fishes for whatever is biting, continuing a family tradition while, at the same time, satisfying his sons' enthusiastic avarice for the sport.