Lori Fravel, LPC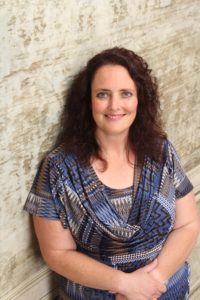 Lori Fravel, LPC,  is a compassionate therapist with a strength-based approach in therapy.  She enjoys working with all ages, but specializes in children, adolescents and families.  She is passionate about working with children to help them learn how to manage their behavior, express their feelings and overcome challenges.  Lori finds it very rewarding to coach parents on how to support their children in more effective and helpful ways.
Lori has had the privilege to work with children, adolescents and their families for 24 years, first as a teacher and now as a family therapist.  Lori strives to develop strategies to solve problems,  improve communication, understand behaviors and strengthen relationships in order to move forward together. She helps sort through tough situations that are tossed your way and move on with a healthier and stronger life. Finding clarity and creating calmness will support improved behavior at home and school, higher self-esteem and improved relationships with others.
In addition to using the solution-focused and strength-based approach, Lori also uses Positive Psychology and Trauma-Informed Therapy.  Although Lori has focused on children and adolescents, she works with all ages for increased mental health functioning, behavior concerns and coping skills due to depression, anxiety and substance abuse.
Lori received her Bachelor of Arts Degree from Western State College (Colorado) in Elementary Education.  Lori earned her Master's of Science degree in Counseling Psychology from Capella University.  She has been trained in Trauma Focused Cognitive Behavioral Therapy, Brainspotting and Play Therapy.  
In her spare time, Lori enjoys spending time with her husband and two sons and three dogs.  She enjoys camping and hiking, gardening and exercising.